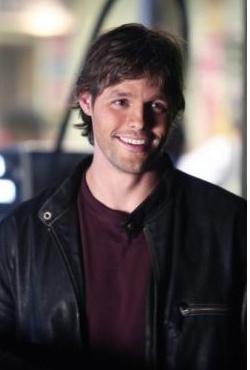 Justin Bruening (September 24, 1979) is an American actor and model. He plays Mike Traceur in the 2008 Knight Rider movie and the 2008 Knight Rider TV series.
His previous work includes appearing as Jamie Martin on the soap opera All My Children.
External links
Ad blocker interference detected!
Wikia is a free-to-use site that makes money from advertising. We have a modified experience for viewers using ad blockers

Wikia is not accessible if you've made further modifications. Remove the custom ad blocker rule(s) and the page will load as expected.