MANUAL OVERRIDE
---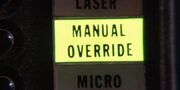 Michael could override KITT's AI so that he had control of the car himself. KITT's was still able to function but he was no longer in control of the car. Michael only activated the Manual Override when KITT refused to partake in anything that he felt would endanger Michael's life or the lives and a human being.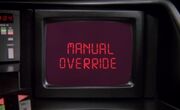 ("Trust Doesn't Rust";"Knight In Disgrace")
Ad blocker interference detected!
Wikia is a free-to-use site that makes money from advertising. We have a modified experience for viewers using ad blockers

Wikia is not accessible if you've made further modifications. Remove the custom ad blocker rule(s) and the page will load as expected.