TRAJECTORY GUIDANCE SYSTEM
---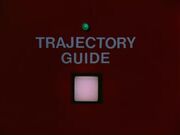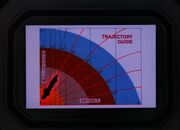 Allowed KITT to calculate the perfect trajectory so that the car could Turbo Boost out in a stationary position or if it was trapped under something.
("Big Iron"; "Blind Spot")
---
The Trajectory Guide was first used in "Blind Spot" when KITT had to leap out of a car compressor. But in "Big Iron", Michael says the Trajectory Guide is a new feature. This was because "Big Iron" was filmed at the beginning of the season but was not aired until the end, way after "Blind Spot" aired.
Ad blocker interference detected!
Wikia is a free-to-use site that makes money from advertising. We have a modified experience for viewers using ad blockers

Wikia is not accessible if you've made further modifications. Remove the custom ad blocker rule(s) and the page will load as expected.